Since 1990, "REV-IT-UP" Still a Trail Side Convenience, Celebrating 32 years!

 We are still open and still selling GAS, Oil, Accessories, and Parts, Just perhaps you might find some new items!
WE ALSO SELL HJC HELMETS – JOE ROCKET CLOTHING – FLY RACING CLOTHING –
WE SELL GOGGLES – GLOVES – MITTENS – HATS – BOOTS – SOCKS – NECKWARMERS – HELMET BAGS – LUGGAGE FOR SNOWMOBILES – JACKETS – BIBS –
Owner: Mike Ferguson
Telephone: (207) 864 2452
Contact Us
Telephone: (207) 864 2452
Fax: (207) 864-2665
Email: revitupsho@aol.com
Mailing address:
PO Box 1229,
Rangeley, ME 04970
Physical Address for GPS:
4 Ferguson Lane
Sandy River Plantation, ME 04970
Winter Hours
Thursday – Monday from 8:00am to 6:00pm
Closed on Tuesdays and Wednesdays!
Winter hours start after Christmas Holiday.
Summer Hours
Tuesday-Saturday from 10:00am to 5:00pm
Closed on Sunday and Mondays!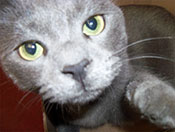 We are located on Route 4, Rangeley, Maine.  The shop is 3 miles before Rangeley Village on the right and is located on I.T.S. 84 by snowmobile.